Natural Resources

Humid jungles, hot deserts, and frigid cold landscapes are no match against Juniper Systems rugged handheld computers – designed to be waterproof, dust proof, and endure multiple drops to concrete all at extreme temperatures. We are happy to assist you in identifying a reliable hardware/software solution to meet your natural resources mobile data collection needs.
Handhelds Designed for Natural Resources
All Juniper Systems handhelds feature ultra-rugged design (built to IP67 standards), long battery life, field-swappable batteries, ergonomic design, and sunlight readable displays. A detailed list of GPS options for Juniper rugged handhelds can be found on our Geospatial Solutions Brochure.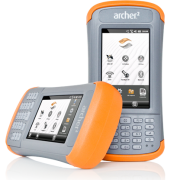 The Archer 2 incorporates all the best things about the Archer and adds to them. Featuring a new IllumiView™ high-visibility display, the Archer 2 remains extraordinarily bright under even the most glaring sunlight. You'll love the ease of entering data with its large, capacitive touchscreen and glove-friendly numeric keypad. And for those work days that never seem to end, you can trust that the Archer 2's custom Overtime Technology™ battery will get you through, no problem. Add to this the signature ruggedness that Juniper Systems is known for, and you have one mean data-collecting machine that you can rely on, wherever your job takes you.
For complete Archer 2 specifications, please click here.
Download the Archer 2 Product Sheet for Natural Resources here.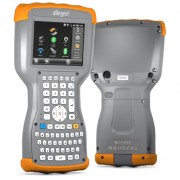 The Allegro Field PC® line has long been favored for applications with high-volume data collection, and the Allegro 2 is no different, except for the fact that it's only gotten better. With a newly-designed QWERTY + numeric keyboard, the Allegro 2 features large, glove-friendly buttons, allowing for faster, non-visual (if you're into that) data entry. It's had a massive upgrade in battery power, display visibility, touchscreen, connectivity…oh, pretty much everything. We give you…the Allegro 2, designed for the data-intensive.
For complete Allegro 2 specifications, click here.
Download the Allegro 2 product sheet for Natural Resources here.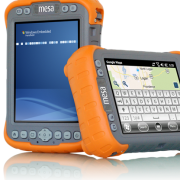 Featuring the advantages of both a tablet PC and a rugged handheld computer without the disadvantages of either, the Mesa Rugged Notepad is truly the first of its kind. The Mesa sports the biggest screen available on a Windows Mobile® handheld and is available in three different models. Features include wireless connectivity, a 3.2MP camera with geotagging capabilities, integrated GPS, and a 3G modem. Check out the Mesa video!
For complete specifications and details on the Mesa, please click here.